Macumazahn Nordic Viking ( ai )
Rune at 7mths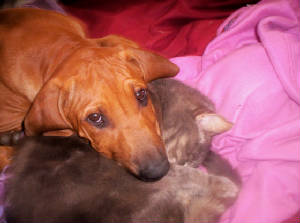 Like all the dogs that live here, Rune has accepted that it is actually the cats house.
18 year old Titten, aka Killer Katwolsky has got the place sussed and all RRs (old& young) are soon briefed.
He gets the best spots on dog beds. If a puppy is well mannered and doesn't lick too much. They too can bask in his glory.